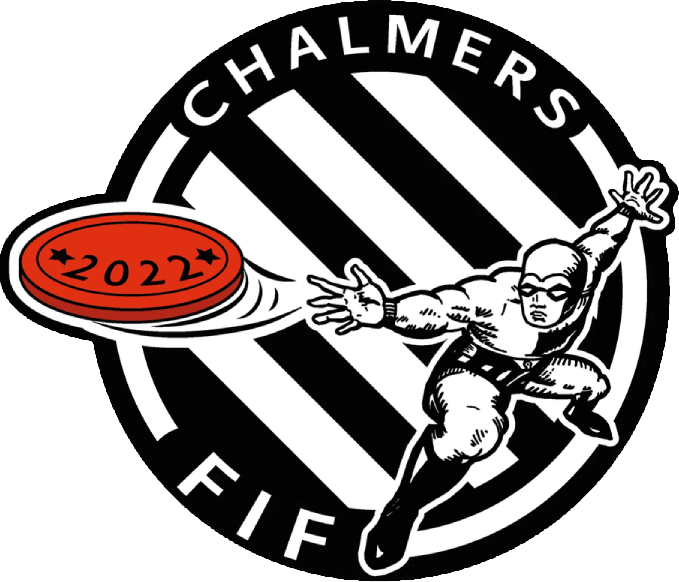 The Sports Society of Technical Physics (FIF) gives students a possibility to stay active and feel better throughout the year. We arrange sports/exercises twice a week, on Wednesdays usually in Kårhallen 20.00 and on Sundays in different places depending on the activity. We also arrange a Chalmers Championship in sports once a year as well as making sure that the Physics Student Division is represented in the other Chalmers championships.
We usually create an event a couple of days prior to the training explaning what we will be doing , so make sure to follow us on our Facebook page . It is still in Swedish, if you don't understand you can always contact us directly using the facebook page or mail us at fif@ftek.se (or use  google-translate).
We have sports-equipment that you can borrow for free
Don't hesitate to contact us  via  our Facebook page or fif@ftek.se if you have any suggestion on what should we do next, how we can make our traning better or have any other questions!
Melvin "Apotek-Arne" Ottosson
Hej! Jag sitter som ordförande i FIF. Mina främsta intressen är fysik, fotboll och julmust. Om du har några frågor eller idéer på vad FIF ska göra, kontakta mig! FIF23 > allt som finns
Albin "Pucko" Blomster
Hej! Det är jag som är Pucko! Som vice ordförande i FIF är jag lite överallt och det är ju kul för då får man ju röra sig vilket FIF typ gör, WOOP!
Elmer "Välling" Svedenkrans
Hallå där, jag är VÄL(L) INGenjörsstudenten som har koll på ekonomin i FIF.
Jozef "Dr Pepper" Zoltan
Som PR-ansvarig i FIF fixar jag inlägg till våra sociala medier och ser till att det kommer folk på våra arr!
Hugo "Bull" Claesson
Hej! När Doktorn inte fixar PR så är det mitt jobba att göra det då jag sitter som PR-ansvarig.
Viktor "Lipton" Sundström
Håller kontakt med SAIF och hanterar LOK-stöd, d.v.s. det är jag som drar in stålar till FIF. Har dessutom en stor passion för brännboll.
Elias "Hütt" Guedra
Materialansvarig
Johannes "Zingo" Ask
Skidansvarig
Hugo "Prime" Bäckman
CM-ansvarig. Ansvarar för att organisera fysiksektionens Chalmersmästerskap samt att fixa lag som representerar fysiksektionen i andra sektioners CM.