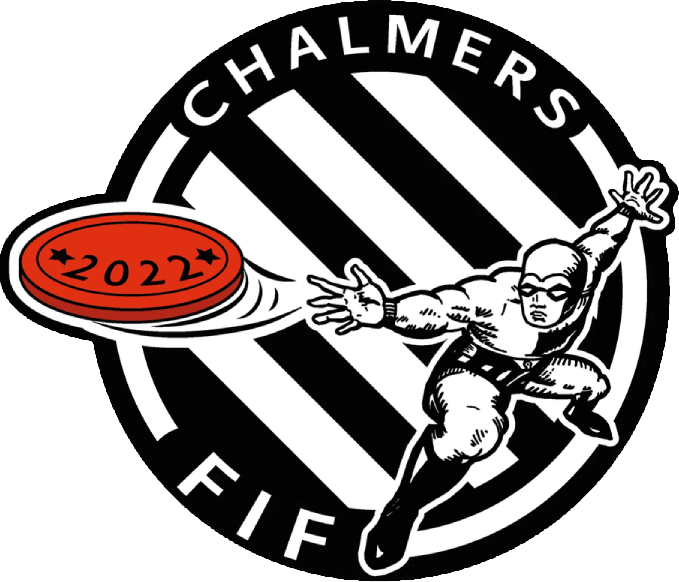 The Sports Society of Technical Physics (FIF) gives the students a possibility to stay active and feel better.We hold regular training one time per week (sometimes we arrange en extra training where we test out new kind of sports.We usually publish  this kind of events on out our Facebook page) as well as we attend to that F-section is represented at Chalmers championships.
We usually create an event a couple of days prior to the training explaning what we will be doing , so make sure to follow us on our Facebook page . It is still in Swedish(we try our best to type  in both languages), and if you don't understand you can contact us directly using the facebook page or mail us at fif@ftek.se or use  google-translate :)
We have equipment that you can borrow for free (you pay 100kr that you get back when the equipment are returned to us in their original shape) (i.e floorball sticks, table tennis racket..).
Don't hesitate to contact us  via  our Facebook page or fif@ftek.se if you have any suggestion on what should we do next, how we can make our traning better.
Harald "Cappuccino" de Blanche
Hej! Jag sitter som ordförande i FIF. Om du har några frågor eller idéer på vad FIF ska göra, kontakta mig!
Simon "Palm" Norin
Halloj! Är bäst i FIF på scribblio.
Felix "Gudfadern" Persson
Tjenare! Skåning som hamnat som skattefiflare i FIF.
Oscar "Dr Oetker" Litorell
Som PR-ansvarig i FIF fixar jag inlägg till våra sociala medier och ser till att det kommer folk på våra arr!
Joel "Grandiosa" Janson
Sitter som CM- & PR-ansvarig.
Jonathan "Billy" Axelsson
CM och PR
Viktor "Hütt" Arvidsson
Materialansvarig
Emanuel "Hilbert & Hilbert" Alm
Matrialansvarig
Rebecka "Domino" Mårtensson
CM-ansvarig